04 March 2017
In our monotonous life, we seldom find time for ourselves, let alone find time for love! But what when you find love in your colleague? Isn't that the perfect setting? Well, if you are one of them, I'm sure you will relate to the following points.
PS: You can share your personal experiences too in the comments section below. 
1. You constantly have a shoulder to lean on, quite literally if you sit next to each other.
2. You attend office with a spring in your step. At least, you have someone to look forward to.
3. Working and chilling, both at your workplace, becomes your favourite time pass.
4. On the other hand, you receive a lot of flak for not spending time with your office friends too. But who cares when you get all the louuu from your partner! 
5. While having your other half at the same workplace is a huge perk, it can be equally devastating when you are fighting. The whole office is a witness to your cold wars.
6. Also, you literally can't hide anything from them… A bad day at work, a horrible mood, being judged for what you did, or even a promotion.  Nothing is hidden for long.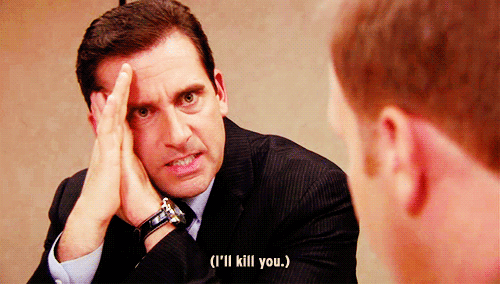 7. Talking via email becomes your favourite hobby!
8. Keeping secrets from everyone else in the office is so exciting and that's the thrill you really enjoy.
9. You are supremely distracted at work and are constantly on a high.
10. But on the other hand, you don't mind working late. 
11. NSFW (Not safe for work) kinds of talks are all you can think about.
12. And you never know, casual dating might just turn into something special, now that you know your lover personally as well as professionally.
Subscribe for our weekly newsletter