04 October 2017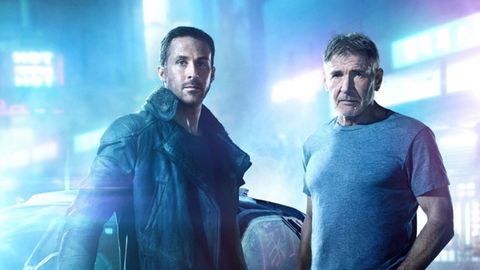 Blade Runner (1982) directed by Ridley Scott provided audiences with a sense of intellectual nourishment since its release. The film explores complex ideas like artificial intelligence and genetic manipulation along with philosophical and existential themes that are profoundly human and open to a myriad of interpretations.
But to support such a creatively outgrown concept, it was extremely important to have gigantic dystopian production set that did justice to the world and imagination of this gigantic film which is now a cult classic.
Director Dennis Villeneuve who is all set to present us with Blade Runner 2049, set 30 years after the event of the first film, is convinced the his supreme sci-fi action flick will be more than an eye pleasing film, unlike the trailer suggests.
Speaking at the Toronto Film Critics Association Awards, Dennis candidly stated, "The level of expectation behind this movie is huge and everybody is waiting for the movie with open arms — or with a baseball bat. The expectations are for obvious reasons: The first movie was a masterpiece and it's a very risky, challenging project. But I will say that it has been the most rewarding and exciting experience of my life so far and I'm excited. I'm looking forward to sharing it with you guys." 
Just not Villeneuve, even we are convinced that this highly anticipated Warner Bros. release of 2017 is going be more than a visually dynamic flick. Here are our top 5 reasons.
1.     Villeneuve wanted to keep the film entirely hidden until its premiere (though it's impossible in today's time when you have teaser trailers and poster teasers releasing for marketing purposes). He doesn't believe in giving out the best scenes in trailers itself, which means audiences can expect to see a lot more twists and turns in the actual screening.
2.     Blade Runner was a film noir, quite intense with extreme melancholia and an existential crisis. So we can safely say that Villeneuve is swimming in the same genre and similar atmosphere Ridley was some 30 years ago. This is about to kick in some nostalgia for the lovers of the original film.
3.     Villeneuve, whose Arrival starring Amy Adams received eight Oscar nominations has definitely garnered a lot experience to handle such a big budget film which is going to be more than just a visual treat. Roger Deakins is serving as the film's cinematographer.
4.     Blade Runner 2049 is the third film after Mad Max: Fury road and Independence Day: Resurgence to make a comeback after a long time. While George Miller's Mad Max went onto win several Oscars, Resurgence was potentially disappointing. We are expecting 2049 to fall much on the side of Fury Road.
5.     Blade Runner was set entirely within the confines of 2019 L.A., a mega-city made up of hellish landscapes, towering buildings and dwarfing advertisements. But 2049 also sheds light on the vicinity outside LA, which has turned lesser welcoming. Though there has been CGI used in abundance, Villeneuve has gone beyond the green screen to hunt for more original places that will give 2049 the rustic treatment it deserves.
Directed by Dennis, the film stars Ryan Gosling, Harrison Ford and Jared Leto in elite roles. Blade Runner 2049 is all set to hit the theatres on October 6, 2017.
Check out the trailer below –
Subscribe for our weekly newsletter