07 March 2017
Being a lady driver in this misogynist world is extremely difficult. Even before you begin to the art of driving, someone or the other will pull you down and mock you for trying do 'the guy thing'. And, if my chance you do pass through and become a good lady driver, these men cannot see you happy. Therefore, they will definitely mock you. Below listed are the struggles that I have personally faced.
1. Everyone always keeps on mocking your capabilities to drive.
2. The stupid accidents caused by some incompetent female drivers will give the guys another reason to judge your driving skills. Hello, all women aren't the same.
3. You have to face the wrath of a male ego, when you overtake some man's car. They will want to compete with you and go ahead. How shallow!
4. Someone or the other will ask you if you would like them to help you while parking. Apparently, women can't park their cars properly because their judgement isn't appropriate. How sexist is that!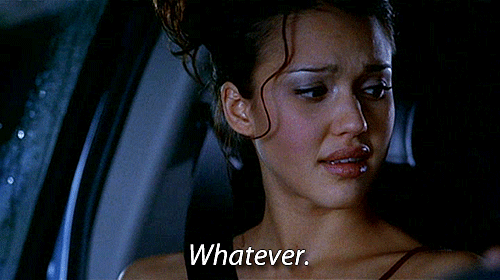 5. And try and speed, people judge you for being a reckless driver.
6. Every speed-breaker and at every turn someone will say, "Aree dekh ke chalao yaar. Mujhe itni jaldi nahi marna." Like really?
7. You are constantly being compared to male drivers. For male drivers it's almost impossible for a girl to drive well. Aakhee kholo bachon, ladkiyan race mein aage nikal gayi hain.
Tell us your struggles in the comments section below.
Subscribe for our weekly newsletter