12 January 2017
Nawazuddin Siddiqui is that goldsmith, who turns ashes into gold! Every movie that he decides to be a part of is worth watching in every sense. Yes, he has done many commercial films as well, but his small budget films are something that we shouldn't ignore, because they are closer to reality than we can ever imagine. Just like Haraamkhor! The subject of the film is the most common one – something that we all may have experienced in life. A teacher misusing his position and indulging in an illicit relationship with his student is not unheard of. Here's why it is very important for everyone today, to witness this movie in its truest form.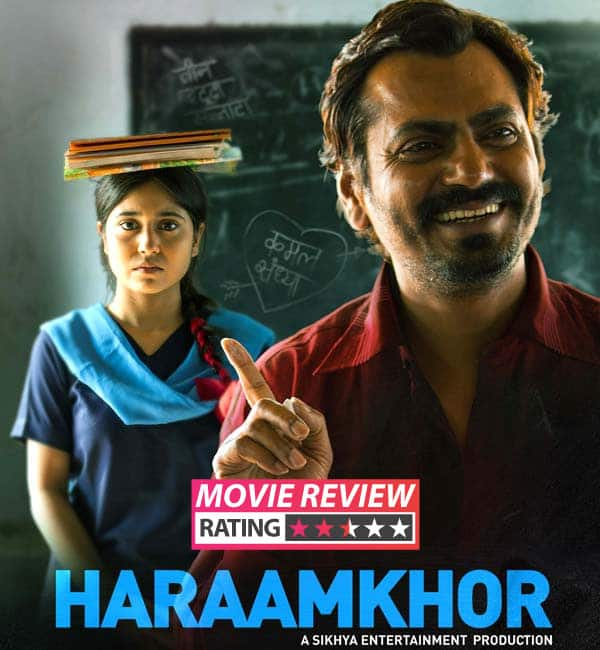 1. More often than not, we always believe in protecting our children from worldly facts, as much as we can. But, the fact that today's generation is smarter than all the earlier generations is proof enough that along with the early on-set of physical and emotional maturity, knowledge about right and wrong is also imperative.
2. Finding love is not wrong, but finding love in wrong places or with wrong people is what we need to educate our children. Knowingly, if a person indulges in an extra marital affair, then they need to be told what is right. This unconventional love story will set matters straight for a lot of us.
3. Even though the message being portrayed through the movie is a serious issue, the treatment to the film is casual. It's not gruesome, it's not terrifying, but in fact, it is a comedy film! And according to me, smart comedy is the best way to put across a message. Without being overbearing, the film uses situational comedy to beautifully encapsulate a message needed for today's teenagers. See it to believe it.
4. The film also touches on another important aspect of guidance that the teenagers need today. It is very easy to lose our way, but with proper attention from our parents, children can make wonders in the world. In the film, the young girl stays with her inspector father who is most of the time away, and is not able to connect with her normally. She doesn't have a motherly figure in her life, and thus has to face the repercussions of the same.
5. The film premiered at the 15th annual New York Indian Film Festival and Nawazuddin received the Best Actor award for it at the same festival! Isn't that enough proof for you to go and watch the film?
Watch the trailer if you still haven't and catch the movies in theatres today.
Subscribe for our weekly newsletter