20 April 2017
The Power Couple Are Still Smitten In Love
Abhishek and Aishwarya Rai Bachchan have completed 10 years of marriage. Can you believe that? It's like the extravagant wedding in the Bachchan household happened a few years ago. Certainly we can never forget that day, and Abhishek and Aishwarya can't forget it either. After all, it's their wedding day.
An elated Abhishek took to Twitter to share this news.
And just like that.... It's been 10 years! Thank you all for the wishes for Aishwarya and I. Lots of love.

— Abhishek Bachchan (@juniorbachchan) April 20, 2017
Now that it's the 10th wedding anniversary of Aishwarya and Abhishek Bachchan, we chose to analyze their relationship to reveal the secrets that keep their relationship alive.
Their love for Karwa Chauth
Abhishek does not believe in Karva Chauth, but he took off for Britain to be with his wife for the occasion, as he respects her decision to observe the day-long fast. "I don't believe in it, but if my wife is doing something for my health, then it is my duty to be with her. That's why I will be flying with my wife."
Aishwarya loves to cook for her husband
In spite of having many cooks at her service, Ash, who is an excellent cook, prefers to dish up gourmet meals to appease her husband's taste buds. Now if that isn't love, we don't know what true love is.
Ash finally revealed why she married Abhishek
Chivalrous behavior can take you a long way in winning a heart of your future partner. Abhishek confessed how he managed to win Aishwarya's heart. Abhishek said, "I am used to people whistling at my wife… see my wife then you will know why I am saying this. I have never whistled at her to woo her… I don't think it's the right thing to do. I courted her through my gesture, emotions and words." To this a blushing Aishwarya replied, "This is why I am married to him." Now isn't that the surreal truth?
 
It's not the ring that matters but the person who proposes – Abhi and Ash made us believe in this
When it's a grand love affair that involves two A-list celebrities, it's usually the extravagant gifts that comes into play during proposals. However, when proposing to Aishwarya, Abhishek preferred to stick to a dummy ring that was used in their film Guru. And guess what, Aish proved that it's not the ring but the man who matters by saying a big 'Yes' to his proposal.
Love can blossom when you least expect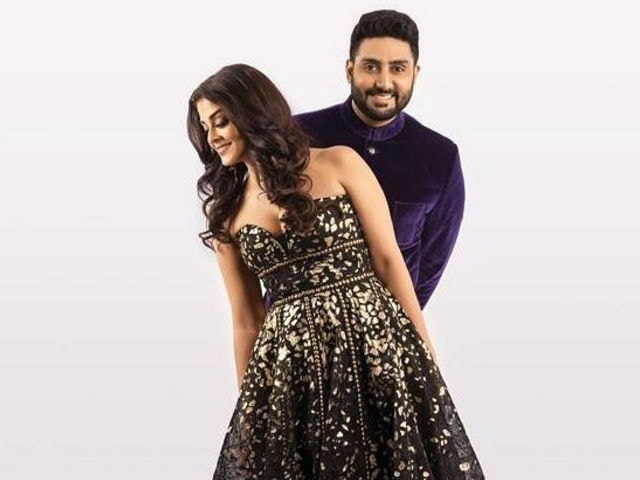 Ash and Abhishek started off as friends before bonding as a couple. They worked together in Dhai Akshar Prem Ke and Kuch Na Kaho, before Cupid finally struck Abhishek with his weapon and made him realize his love for Aish during the shooting of the film Guru.
Even after marriage, Abhishek considers Aishwarya to be his best friend
In a candid interview, when Abhishek and Aish both were asked what's the best thing about being married they said 'friendship'.  Abhishek said, "I get to live with my best friend. I can talk to her about anything, any inane thing, like 'Someone scratched my car today' and she's there listening, saying, 'Umm.. Umm." To which Aishwarya replied, "That you're with your dearest friend for the rest of your life!" Now that's the kind of relationship we would want to share with our future partners.
As a power couple, they take opinion on work-front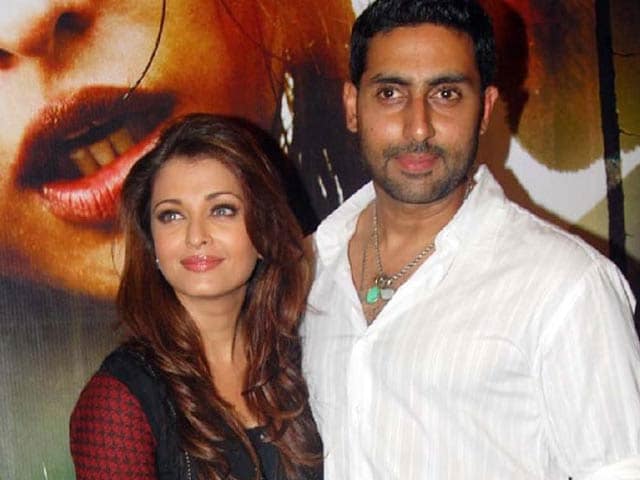 Did you know that Aishwarya chose Jazbaa as her comeback film post motherhood only because Abhishek loved the script and insisted her to do it? Now that's the kind of comfort you ought to have with your bae.
Abhishek is very proud of Aishwarya's achievements
On various occasions, Abhishek has made it a point to tell the world how proud he is of his wife Aishwarya.
The Mrs. Get awarded by Miss World as their most successful and impactful Miss World. Honoured. She got the award, I got to hold Little A. I got the better deal.
Both love comfort food and can binge on it for hours
In a candid interview, the couple revealed how much they love food, especially snacks. Aishwarya said, "We're both big bingers, so we're always munching on chocolate, namkeen and such." To which Abhishek added, "She's fine with any junk food, as am I." After all, a couple who bond over food can never be unhappy.
Last but not the least, this is what they think about each other.
Abhishek's love for his wife makes him define it as, "Aishwarya is my anchor. She is my buddy, my closest friend. I can discuss anything with her. Our relationship is not based on her being Aishwarya Rai or me coming from an illustrious family. It is just about two people falling in love which has organically grown. We started during Guru. It was meant to be."
On the other hand, wife Aishwarya thinks that her husband is a nice guy. "He's a really nice guy. The honest truth is that we have always found a beautiful friendship that we share. And that's what converted into marriage and it's only grown deeper and deeper with each passing day. What's wonderful is that we are growing with each other. We share a lot. I communicate a lot and believe immensely in it and he says that he does that most with me. He is a very real guy. And I am a very real person. We are both very connected to our reality and to ourselves," she said in an interview.
Now don't you think Abhishek and Aishwarya are indeed a power couple? We hope they continue to be an epitome of love and friendship in future too.
Subscribe for our weekly newsletter