17 March 2017
Every week we see numerous celebrities attend some events or parties and we are mostly in awe of them. Right from their clothes to their different styles, they all look dapper and give us some serious #DressingGoals! So we compiled a list of these and brought them for you, so that you can follow the best dressed ones and become a celebrity in your own right! Here you go…
1. We can't help but adore Kareena Kapoor Khan to slay the red carpet in this look, just a few months post pregnancy. She's truly our style icon, isn't she? And this dazzling black dress with stars just adds more glitter to her charm.
2. Varun Dhawan looks smashing in this all black ensemble. What we love the best about this attire is the fact that he's wearing a t-shirt under his suit and the perfectly nestled design on his mid-riff. Isn't it quirky, just like him?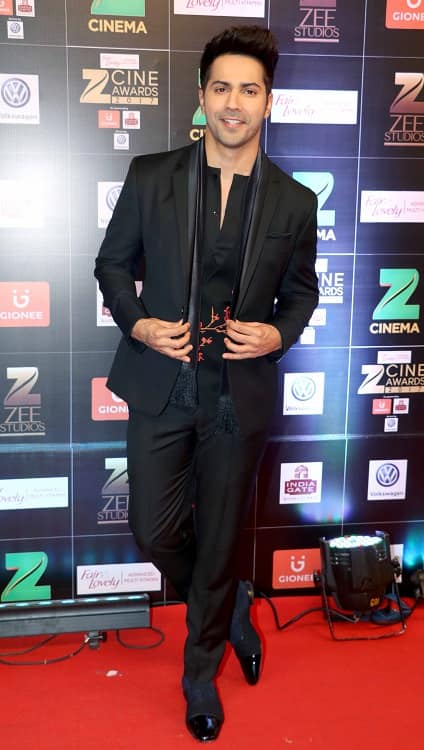 3. Alia Bhatt looks dainty in this baby pink saree. It's quite interesting to see her look so grown up. But what we totally adore in this attire is her genuine smile that she's pulling off with utmost confidence.
5. An interesting entry in this list is that of Irrfan Khan. He rarely makes grand public appearances, but this time around, he decided to sport an interesting blazer with red thorny umbrellas. Love how the zipper ends right near his navel.
6. Nimrat Kaur looks enchanting in this rusty gold outfit. the thigh high slit adds the right amount of jazz to the outfit. Love it totally.
7. The fact is that in an all-black ensemble, Salman Khan looks his best. However, this time around, we love his rugged look as well. He's totally soaring the temperature this week.
Subscribe for our weekly newsletter