10 January 2017
If you are still hung over with the heavy dose of empowering cinema 2016 gave us, it's high time to move on. 2017 is here fellas, and we have a spectacular lineup of movies coming up that we can't wait to watch. So without further ado, here's our chosen and highly anticipated Hollywood films of 2017.
While the previous year was bombarded with a series of superhero films, this year we have a lot of sequels lined up, which will bring an end to some of the longest surviving successful film franchises. Let's take a look at all of them.
Lovers of Horror flick, you may want to check out - Highly Anticipated Horror Flicks of 2017 
1. Split
M. Night Shyamalan's psychological thriller is definitely top on our list as it features James McAvoy as Kevin, who is suffering from dissociative identity disorder and has witnessed 23 different personalities as of now. While one of his personalities influences him to abduct three teenage girls, Kevin fears that his most destructive personality which is yet to unravel, may be wanting to cause real harm to the girls.
Tentative Release Month: July
2. John Wick: Chapter 2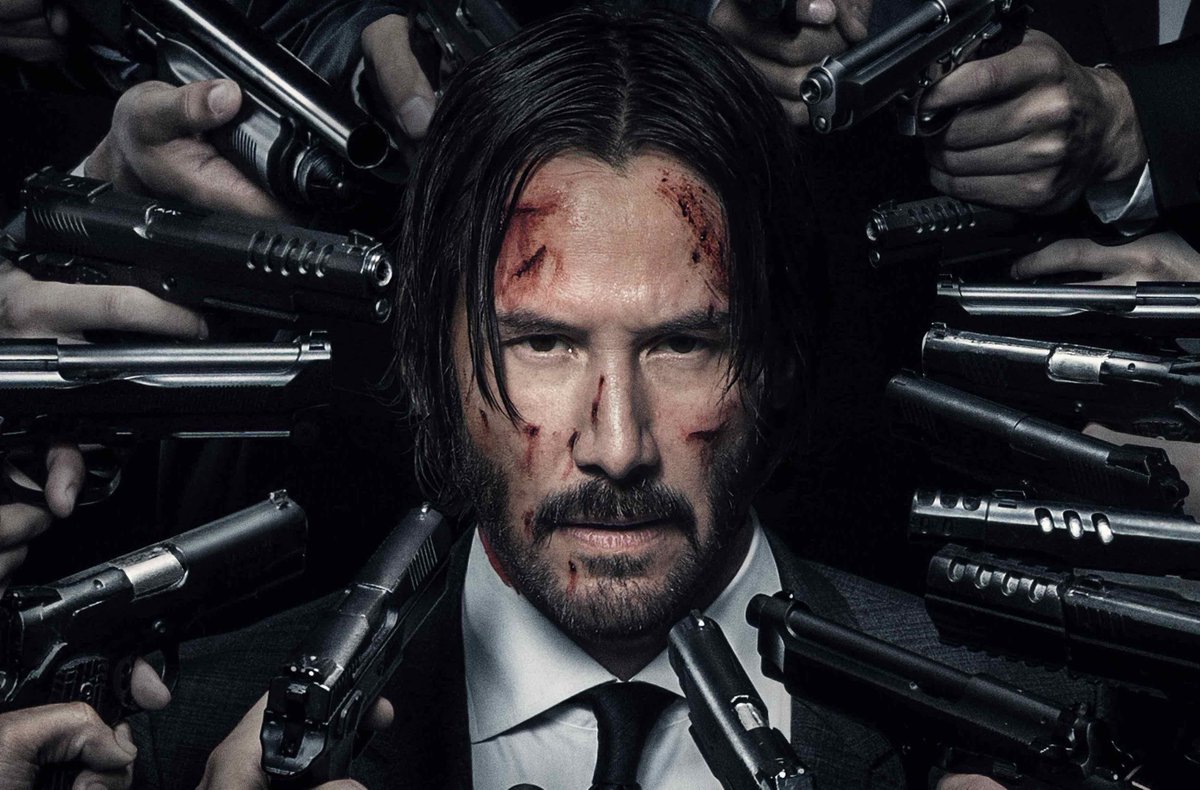 Just when we start missing Keanu Reeves and his thumping action scenes, he is back as ex-hitman John Wick in the upcoming movie John Wick: Chapter 2. A sequel to the 2014 super hit action thriller, the trailer promises a lot of merciless action sequences as the legendary hit man is once again forced out of retirement to bring down a creed of international assassins.
Tentative Release Month: February
3. Logan
Hugh Jackman returns one last time to play Wolverine. An aging Logan must save a little girl, who he shares a special bond with, from the clutches of a malevolent institution led by Nathanial Essex. This will mark Jackman's last film as Wolverine and we are definitely going to miss him.
Tentative Release Month: March
4. T2: Trainspotting 2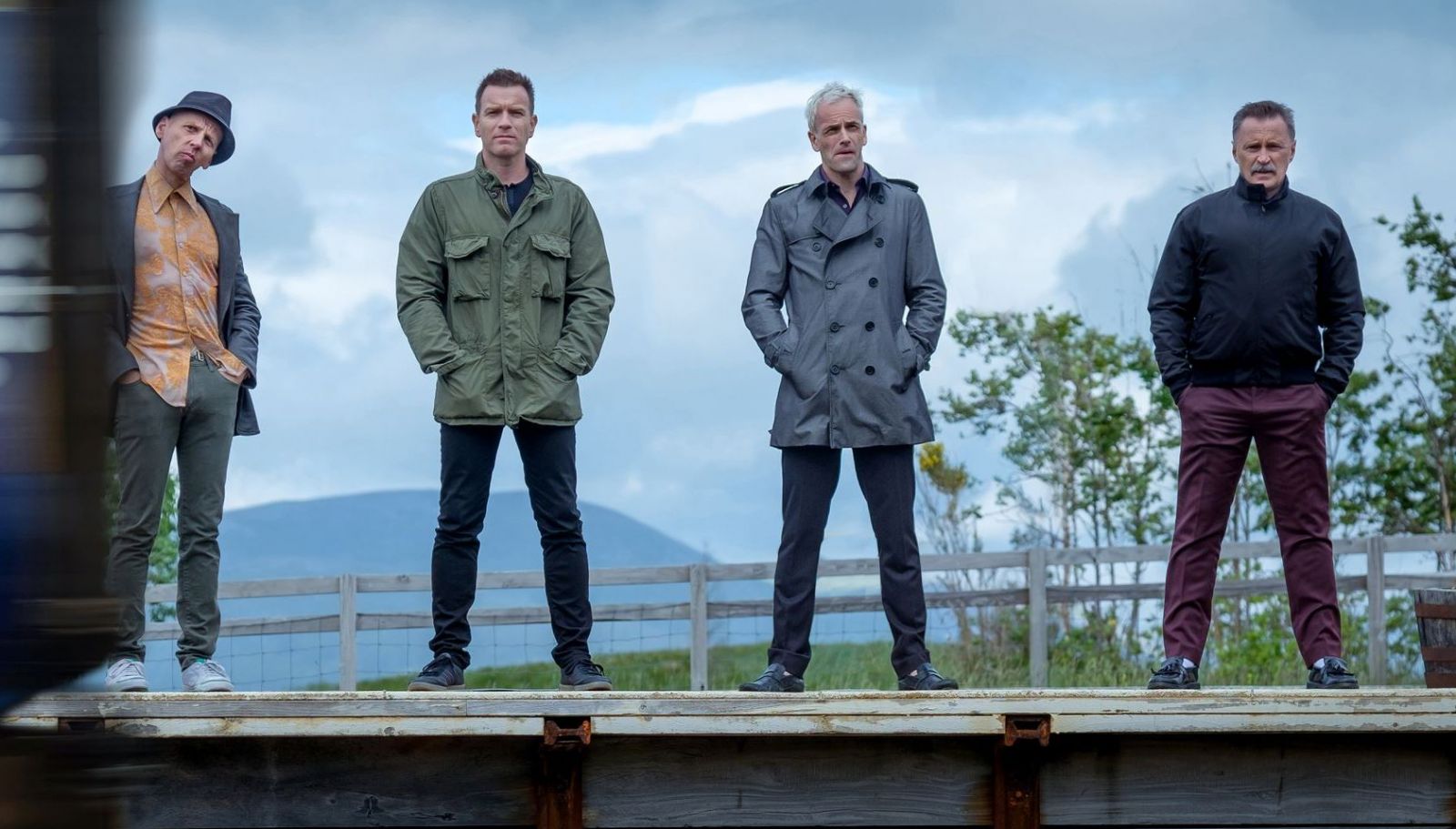 Danny Boyle's sequel to his drug-induced drama Trainspotting starring Ewan McGregor that was released 20 years ago, is definitely on everyone's must watch list. The excitement can't get any better as the film will be releasing at the beginning of the year.
Tentative Release Month: January
5. Silence
Silence is based on a novel by Japanese author Shusaku Endo and tells the story of two Portuguese Jesuit priests, played by Adam Driver (Star Wars fame) and Andrew Garfield who must deal with various forms of persecution, including torture while travelling through Japan to preach locals and track down their mentor, played by Liam Neeson. The film is directed by legendary director Martin Scorsese.
Tentative Release Month: December
6. Beauty And The Beast
Disney's live action film starring Emma Watson as the Beauty can't get any better, as the trailer of this film has already upped the expectations of both the film buffs and the critics as well. This vintage adaptation of a love affair between a beauty and a beast is something that we are anxiously awaiting to watch.
Tentative Release Month: March
7. Guardians Of The Galaxy: Volume 2
One of the funniest Marvel action movie to ever exist has rightfully got its sequel and we just can't wait to watch it. Volume 2 will mark the return of the fantastic ensemble of Chris Pratt, Zoe Saldana, Dave Bautista, Vin Diesel, Bradley Cooper and Karen Gill.
Tentative Release Month: May
8. Wonder Woman
Having already left the audiences asking for more after making a brief appearance in the not so appreciated Batman v Superman: Dawn Of Justice, Gal Gadot's portrayal of Wonder Woman was the only performance that was appreciated and loved by audiences all over. We can't wait to watch Gadot in her own superhero film.
Tentative Release Month: June
9. Batman Lego Movie
You may have seen Batman in the most intense roles in movies so far, in Lego Batman Movie it's all about Batman making us laugh, as he tries to do the impossible, i.e. socialize and have a family. Sounds fun, right? Well, Batman faces his biggest fears and it is not a snake clown, but joining hands with Police Commissioner Barbara Gordon who wants to work with him. Plus, he must also learn how to be a responsible father to his new adoptive young crime-fighting-partner, Robin.
We are looking forward to watch it!
Tentative Release Month: February
10. Pirates of the Caribbean: Dead Men Tell No Tales
Are you ready to watch Captain Jack Sparrow return with his deadly sea voyage expeditions? We are sure that you are eager to watch Johnny Depp in another rip-roaring adventure installment from the 'Pirates of the Caribbean' franchise. 
Tentative Release Month: May
11. Kong: Skull Island
The great King Kong is getting his much deserved reboot as director at Warner Bros is all set to release the highly anticipated film, Kong: Skull Island. The film has an ensemble of Tom Hiddleston. John Goodman, Samuel L. Jackson, Toby Kebbell and Brie Larson.
Tentative Release Month: March
12. Justice League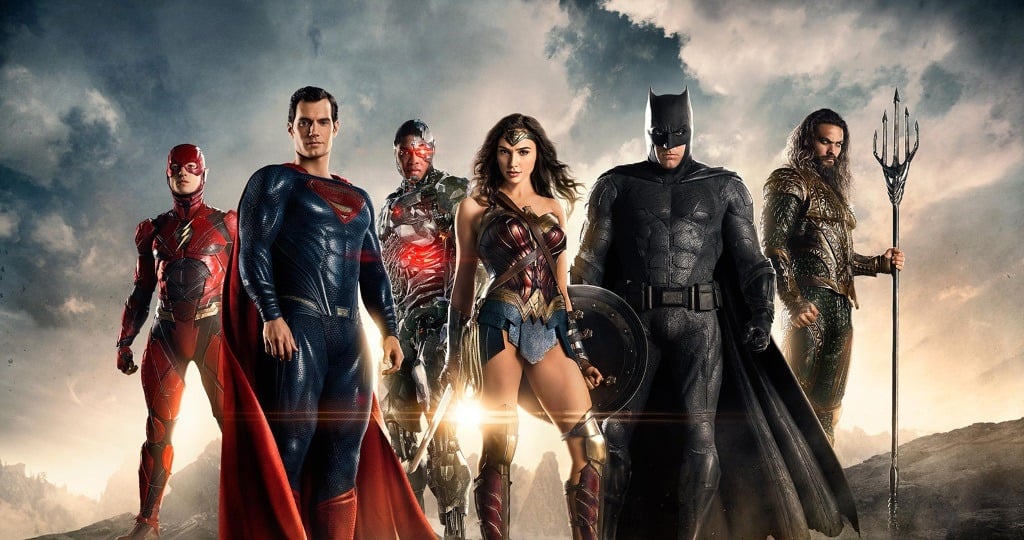 The audiences at the Comic Con 2016 went berserk when a special trailer of DC Cinematic Universe's next superhero mega film Justice League was released. The hot topic of discussion is always Jason Momoa as the Aquaman and just like all of you, we are eager to see how this turns out to be.
Tentative Release Month: November
13. Blade Runner 2049
The year is 2049 and LAPD's Blade Runner K (Ryan Gosling) is seen wandering through the ruins of an abandoned neighborhood in search of a former Blade Runner, Rick Deckard (Harrison Ford). The film is set 30 years after the events of the first Blade Runner movie, and the teaser introduces both the leads of the film i.e. Gosling and Ford. The teaser has a sense of thrill and mystery to it as Gosling is seen wandering through both crowded and abandoned spaces on a quest unknown to us.
Tentative Release Month: June
14. Despicable Me 3
Guess, who is back? Gru! And what's even more interesting is that for the first time he's on the side of law. He must lock horns and bring down the franchise's most notorious criminal so far, villain Balthazar Bratt. This third film in the successful animated franchise will mark the return of Steve Carrell and Kristen Wiig as Gru and Lucy respectively. And we can't wait to watch this joyous film.
Tentative Release Month: June
15. Fifty Shades Darker
Every fairy-tale has a dark side and that's exactly what Fifty Shades Darker is all about. The sequel will mark the return of Jamie Dornan and Dakota Johnson as Christian Grey and Anastasia Steele. As Christian tries to woo Ana once again in his life, he keeps her away from the shadowy figures from his past. Soon these personalities begin to haunt the couple and Christian must reveal everything to Ana before it's too late.
Aren't you eagerly waiting to watch this one?
Tentative Release Month: February
16. Resident Evil: The Final Chapter
Picking up immediately after the events in Resident Evil: Retribution, Resident Evil: The Final Chapter will witness Alice (the stunning Mila Jovovich) battle it out one last time against the T-virus and the infamous Umbrella Corporation. The Resident Evil franchise has been a mega success and we are positive that this movie too will end on a higher note.
Tentative Release Month: January
17. The Great Wall
Matt Damon's union with Chinese visionary director Zhang Yimou to create an epic war saga revolving around The Great Wall Of China has seriously left us surprised. And we really look forward to see what the film has in store for us.
Tentative Release Month: February
18. The Fate Of The Furious
Dwayne Johnson and Jason Statham's addition to the 'Fast and Furious' franchise has done wonders, and all of us are awaiting to watch the eighth film, Fate Of The Furious. The film will see Dom turn on against his own family and join hands with Chiper, played by the stunning Charlize Theron. Vin Diesel, The Rock and Jason Statham in one film. Don't you think this film is just going to kill it at the box-office?
Tentative Release Month: April
19. Dunkirk
Directed by Academy Award winning director Christopher Nolan, the film is based on the infamous 1940 Dunkirk evacuation, in which more than 300,000 Allied soldiers were rescued in little more than a week after the German invasion of France. After spending a decade in science fiction genre, Nolan has used all his potential talent in shooting this war drama that promises to stand out on its own.
Tentative Release Month: July
20. Transformers: The Last Knight
This decade long franchise is all set to come to a glorious end with The Last Knight. And with Sir Anthony Hopkins joining the ensemble consisting of stars like Mark Wahlberg and Josh Duhamel, our expectations of witnessing the humans and robots battle out one last time are soaring high.
Tentative Release Month: June
Did we miss any of your favorite upcoming Hollywood movie? Let us know in the comments section.
Subscribe for our weekly newsletter