09 March 2017
In our everyday lives, it is very easy to get stressed bout everything and anything. We live in a generation that wants it all and that sometimes becomes very difficult to achieve. The youth today is mostly stressed and have a constant aura of negativity around them. How you do you break this mould and live in the moment? Be a happy and free person, from the shackles of your own thoughts? Well, we tell you some ways that might help…
1. Stay strong, even when everything seems to be flailing away…  Your strength will get it all back together.
2. Don't let the fear set in you. Try and try to keep yourself together.
3.  De-stress yourself often. Whether it's talking it out with the people you trust, or taking a spa break or even taking a leave and eating ice cream in bed all day. Do what makes you feel good.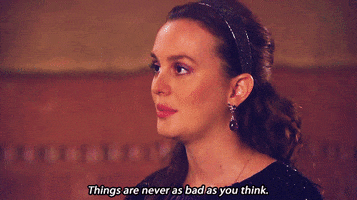 4. Find your power, it's within you, just lost at the moment…
5. Don't focus on the current bad time. Everyone has a bad time, but try not to focus on that. If you do, you are giving it the focus it doesn't deserve.
6. If you don't have something you wanted, don't worry, you will get it if you deserve it.
7. The minute you start feeling negative, think of something that makes you happy. You will instantly feel good.
8. Appreciate the good things in life, all of that you have and all of that you have achieved. Don't let that get ruined.
Tell us your way of overcoming your negativity. 
Subscribe for our weekly newsletter