16 June 2016
If you're a new-age Bollywood buff, you might have been exposed to the Imtiaz Ali type of love stories! Ever since he began directing films, he has added a beautiful and much needed edge to our romantic films. His portrayal of romance on screen is not larger than life, but much closer to something that we, mango people can identify with! And that's what probably makes his films stand out! Be it Socha Na Tha, Jab We Met, Love Aaj Kal, Rockstar, or even a film like Highway, Imtiaz has managed to blossom our lives with his stories!  In fact, his own actor Ranbir Kapoor went to the extent of calling him a 'grand-daddy' of love stories! Needless to say, his notion of portraying love is unique.
Once when he was asked if the meaning of the word 'love' has changed for him over the years, he says, "Oh yes. Millions of times. Initially I would use this word, but now I don't use it anymore. Because I've realised that it signifies a lot of things to a lot of people. For instance, when I'm explaining a scene to an actor and I tell him that you love her, he wouldn't know how to play it so I have to explain what feeling I want that word to evoke. I tell him that you want to be with her or you want to protect her or that you are missing her, etc. Love is a loaded word. It can easily misguide you." By his own admission, the absence of love stories in his life is what urges him to fiddle with this subject of affection!
Some of the most common concepts that cloud Ali's films are those of confused lovers trying to find themselves, travel bound love stories and finding love in the most unexpected ways. In films, the actors and actresses generally express love by saying 'I love you,' or doing something for each other. But, in Ali's films, the protagonists seldom express it in the conventional way. Their way of professing love goes beyond that. The fact that his notion of love is also a blurred one becomes an important part of the different facets of love that he chooses to talk about in his films.  Every film of Imtiaz's shows a different meaning of love to the world! Even though they are similar, they are still very much diverse from each other! Take a look how:
With Socha Na Tha, Abhay Deol and Ayesha Takia find love, even when they are repressed from finding it! The story is relevant even today and had its own touch of emotions, sensibilities and vulnerability. Both the characters were charming and flawed in their own little way, but we still loved them. Love here, became young and exciting! This was perhaps the building blocks of what made Ali, director Imtiaz Ali!
In Jab We Met as well, the characters of Kareena Kapoor and Shahid Kapoor were quite complex. Both their notions of love were poles apart, but they made it work by adapting each other's characteristics and truly tried to understand each other. And every bit of it was a sweet and salty potion for us, the devoid-of-love teenagers! Love became a combination of playfulness, imbibing qualities and understanding one another.
For Imtiaz, what came as a source of inspiration for Love Aaj Kal was the fact that in his life, he had actually experienced a break-up party and thought of comparing it to the old-age notion of love! And that gamble paid off with Deepika Padukone and Saif Ali Khan… Didn't it? Love here, turned from non-committal, to friendship and later total dependency.
Even with Rockstar, Imtiaz attempted a different style of a love story that harps on the notion that one needs to suffer heart-break in order to become famous. Here, it even captured the essence of real and forever kind of love. Adding to that Ranbir and Nargis Fakri's vulnerability and chemistry blew our minds…
As far as Highway was concerned, here Imtiaz explored the concept of freedom in love. With Alia Bhatt and Randeep Hooda as the protagonist, the film portrayed them finding love in the most unexpected way, but also finding a sense of liberation and freedom while exploring the concept of care and commitment between them! It depicts the courage and the sense of peace that love brings along with it.
With Tamasha, Imtiaz explored the idea of your loved one knowing you more than you know yourself. He catipulated on the emotions that millions of youngers go through. They somehow get lost in the monotony of life and simply 'awake' themselves when they are free of the societal burdens. Tamasha was an ode to that emotion of love, which helps you be yourself, every hour of every day!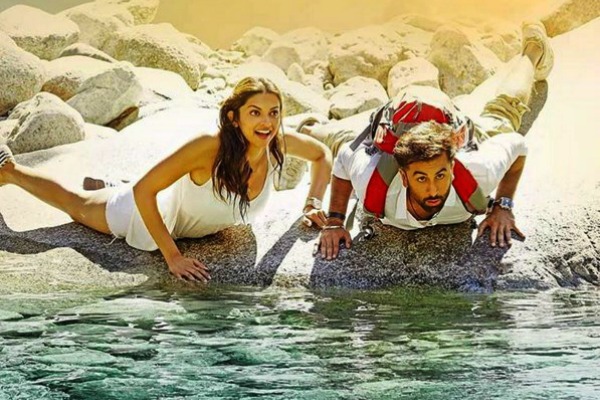 His upcoming film, Jab Harry Met Sejal is also based on interesting concept of finding love. In this film, Sejal loses her engagement ring and has to take help from a local tourist guide, Harry, who is a womanizer. Their journey together is what makes this film special. Watch the trailer and catch the film in theatres on 4th August, 2017. 
Subscribe for our weekly newsletter