09 January 2017
Well, this TV star lives her life to the fullest and has no regrets whatsoever. This is one of the reasons we love to stalk her on her Instagram account. While doing so, we found something that will light up everyone's eyes who adore Johnny Depp.
Yeah, we are talking about the man who is the master of making women weak on their knees with his acting and personality. So, certainly when this TV actress who is equally popular among the Hindi serial watching public confessed her love for Depp, we simply couldn't stop ourselves from writing about it.
So here we go. This TV actress is none other than… Sriti Jha!
What's that one common thing between that diary, T-shirt and mattress?  Depp. Johnny Depp!
Sriti is so obsessed with Depp that she thinks that Depp follows her wherever she goes.
She believed that destiny wanted her to love Depp, when she found this book in one of the hotel lobbies during her travel escapades.
And when you get impressed of her movie choices… Well, you end up finding Depp there too.
And when you thought the obsession can't go to any other level, we find this. #DifferentShadesOfDepp
Now Depp be so magical, who can stop falling in love with him?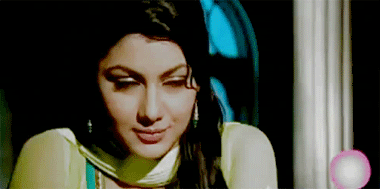 Subscribe for our weekly newsletter