18 April 2017
We had earlier informed you about the spat between Kapil Sharma and Sunil Grover which took place because of Kapil's bad behaviour after he got drunk and abused Sunil in a flight.
However later, Kapil also apologised to Sunil Grover and invited himself for dinner at Sunil's place. But it seems that Sunil was hurt by the harsh words of Kapil and refused to let it go.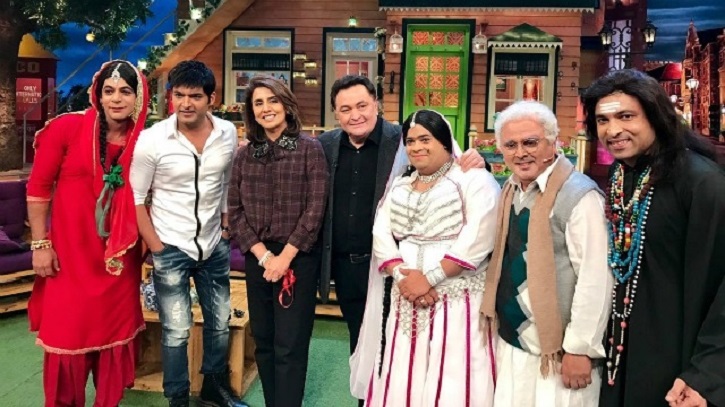 Sunil left The Kapil Sharma Show after the unfateful incident. However seems like apart from the fans, even Bollywood actors are missing this hit on-screen Jodi. Yes, you read it right! Veteran actor Rishi Kapoor, who is known for his outspoken nature, took to his twitter account and posted a tweet where he urged both Kapil and Sunil to patch up. He wrote
IPL. There is a look alike of @KapilSharmaK9 in the team of Sun Risers Hyderabad. Anyone finding @WhoSunilGrover in any team?Mil jao yaaron!

— Rishi Kapoor (@chintskap) April 17, 2017
As soon Rishi ji tweeted, Sunil Grover, who was playing Rinku Bhabhi in the show, tweeted back and wrote, "Sir, I am not playing this season coz I am retired hurt. Best Regards."
@chintskap @KapilSharmaK9 Sir, I am not playing this season coz I am retired hurt. Best Regards.

— Sunil Grover (@WhoSunilGrover) April 17, 2017
Well, this fight is getting worse now. What do you guys have to say about it? Do let us know in the comments section below.
Subscribe for our weekly newsletter